Unleash your creative potential with our Paint By Numbers Personalized Kits. Perfect for aspiring artists and unique gift seekers, our kits offer an immersive painting experience. Transform your cherished photos into breathtaking works of art and embark on a journey of self-expression. Step into the world of art and ignite your creativity with our personalized kits and a range of high-quality Bristle Paint Brush.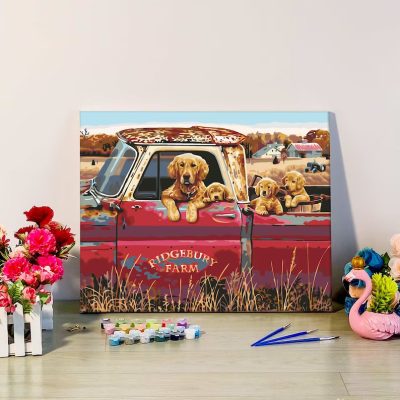 How do our kits unlock your artistic potential?
Experience the joy of bringing your treasured memories to life through the transformative act of painting. Witness vibrant colors and intricate details emerge with each brushstroke, revealing a stunning representation of your selected photo. Our Personalized Painting by Numbers kits provides a therapeutic and relaxing experience, allowing you to unwind while expressing your creativity.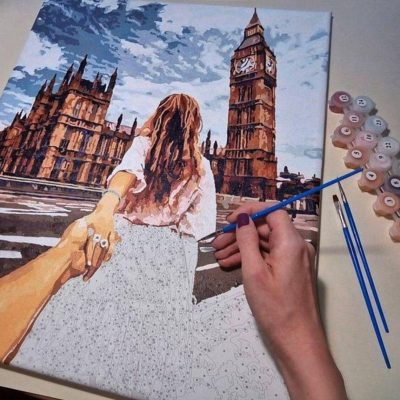 Craft heartfelt gifts for any occasion. Celebrate birthdays, anniversaries, or special milestones by immortalizing precious moments in a unique and personalized way. Our Personalized Painting by Numbers service enables you to create a truly one-of-a-kind artwork that will be cherished for years to come.
Discover the contents of our Personalized Paint By Numbers Kits:
Each kit includes a premium canvas adorned with meticulously outlined designs based on your chosen image. Accompanied by a set of high-quality acrylic paints and brushes, our kits provide everything you need to create a masterpiece. Our skilled team converts your photo into a personalized painting template, complete with numbered sections that correspond to the paint pots, ensuring artists of all skill levels can easily follow along.
1x Set of numbered acrylic paints (Approximately 24 colors, subject to the painting)
1x Premium numbered linen canvas
1x Set of 3 paint brushes (small, medium, and large)
Reference paper and canvas copy for convenient number referencing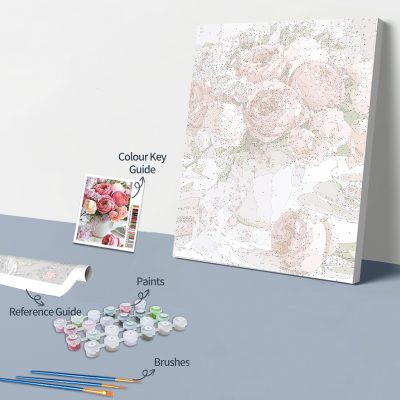 Ordering your personalized kit is a seamless process. Simply provide us with the photo you wish to transform into a painting, and our talented artists will create a customized template exclusively for you. Once you receive your kit, immerse yourself in the painting process and experience the satisfaction of witnessing your artwork come to life. Unleash your creativity, find solace in art, and proudly display your finished masterpiece as a testament to your artistic abilities.
How to paint your personalized photo?
Step 1: Lay your acrylic canvas out on a flat surface. Organize your paint and apply base layers.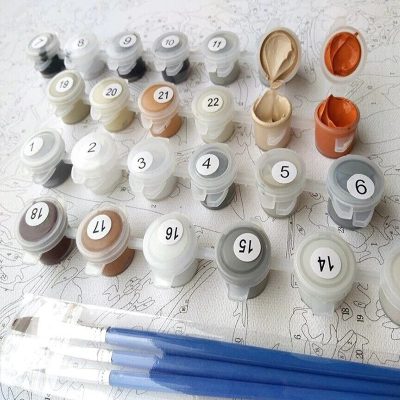 Step 2: Match the number of paint to the number on the canvas.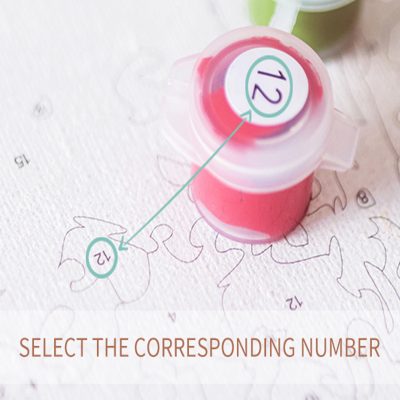 Step 3: Stand back and admire your beautiful work! We recommend posting your custom paint by number on social media.